Everything You Need To Consider Before Renovating Or Building Your New Luxurious Home
Prepare Yourself For The Upcoming Home Project With The "5 Things You Must Know Before Building Or Renovating Your Home" Guide By YGL Interiors
The Key To A Successful Home Renovation Or Building Experience
Whether you build your dream home or plan a luxurious, large-scale renovation, home projects are transformational, rewarding, and fulfilling, when done right. However, diving straight into the process with no idea of what to expect can lead to numerous mishaps that cost your time, energy, and sanity. That is why being prepared ensures you achieve your home aspirations while enjoying the renovation or building stage.

This game-changing guide is an invaluable source of knowledge that will help you remain meticulous throughout the entire process, allowing you to avoid suffering the repercussions of a failed project.

Download the free guide to prepare for your home project, and trust YGL Interiors for an outstanding interior design outcome.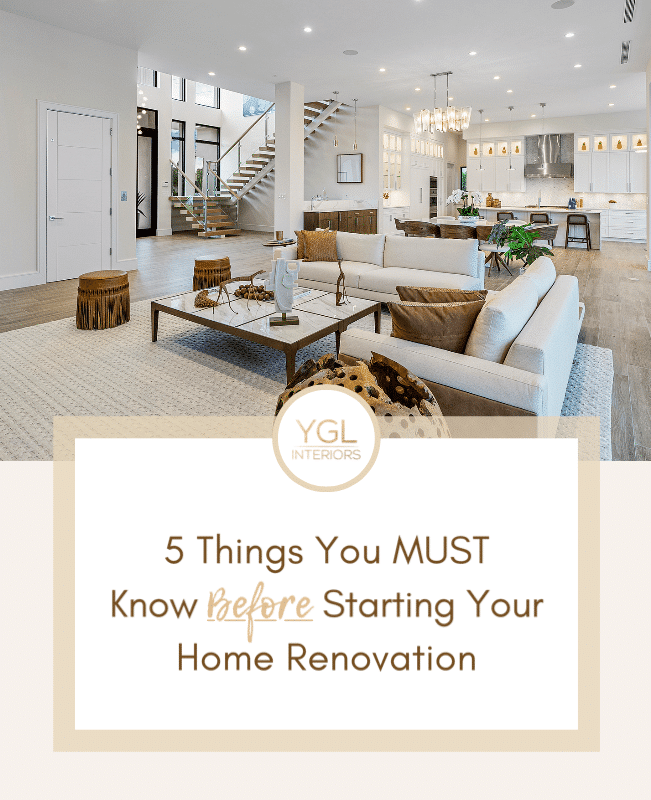 Building a Custom Home or Renovating?
Get Our Complimentary Guide and Discover What You Need to Know FIRST, Avoid Common Mistakes
Enter Your Name and Email Below to Instant Access
Meet The Creative Mind Behind YGL Interiors
With more than 18 years of experience as an interior designer, Yildiz Layne knows how to add a sense of elegance to your home project, presenting you with efficient solutions that conform to your aesthetic and functional needs.
With a dynamic and highly-skilled team at her side, Yildiz designs unique homes that breathe style and luxury, providing 5-start experiences from start to finish.