Welcome to YGL Interiors
YGL Interiors is a luxury residential interior design firm, serving high-end clientele in South Florida, throughout the United States, and internationally. 
Our principal designer, Yildiz Layne, and her team flawlessly guide clients through large-scale renovations and new build residential design projects, from initial concept to timely final execution. 
YGL Interiors functions to eliminate client stress, working on solutions before issues arise and designing homes seamlessly and efficiently. Our goal is for each client to sit back, relax, and watch their dream home turn into reality.
We understand that each interior design project we undertake has its own specific priorities, budget, and timeline. For those reasons, we approach each home with a personalized concept, taking into consideration the specific needs, desires, and individual styles of our clients.
It's all about YOU!
The most important question in design is: do you love it?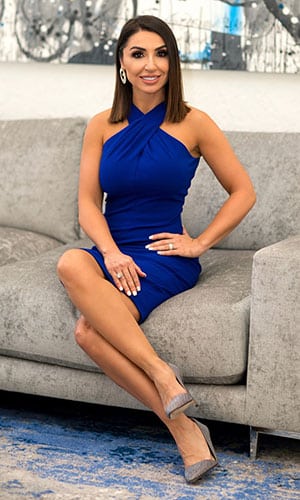 MEET YILDIZ
Yildiz is the force behind YGL interiors. Her design philosophy is simple: it's all about you. Your home is where you retreat, relax and recharge. She creates designs that reflect your style and personality.
A well-designed home is timeless, unique, luxurious, comfortable. Most importantly, it speaks your language. Yildiz's designs, whether contemporary, traditional, or eclectic, spring from the same place: the taste, style and personality of her clients.
"I love creating a palette of perfection together with my clients and making their imagination and dreams come to life."
Read more…
Not all design projects are created equally. We believe that you have a choice when it comes to how you work with us.
YGL Interiors is truly a one-stop-shop for all of your design and renovation needs. From Full-Service Design to Custom Window Treatment Design, we are sure to offer a design package that will help you start and finish that project you've been dreaming of. To learn more and get on our schedule click below to explore our services.
READY TO DESIGN YOUR DREAM HOME?
Let's chat about your new interior design project.
Testimonials
Tom Varbedian
I can easily say that working with Yildiz has been a breeze. She is a great designer and fun to work with. She understood what I wanted my place to look like, delivered a very beautiful, masculine space with very little input from me, and stayed close to my budget.
Helena Morganstine
It goes without saying that Yildiz is a great designer. I had never worked with an interior designer before and was unsure of the process. My house has been transformed! In addition to her design expertise, she excels at project management and execution. She made the entire process super easy…
Carol Stern
My house needed a little updating when I realized my house started to look like my grandmother's house. When I first met this beautiful young woman with a big smile that said, "I can help you," that was the beginning of a wonderful relationship.
Arnold and Carole Ornstein
When Carole and I decided to renew the look of our home, we made the rounds of furniture stores and designers. After five designers came to our home, we were not satisfied with them or their ideas. Then, thanks to our lucky stars, we found Yildiz. She got to know both of us and our desires.
Jennifer Hirsch
During our first meeting, she got to know us, how we lived, used our home. She paid attention to the overall feeling of our home, the views from the windows, access to natural light, etcetera. She understood our style and preferences better than we could articulate them! Her suggestions and ….
Jill Buslik
Working with Yildiz and her team was amazing! She was extremely responsive, communicative, and accommodating. I thought I knew what I wanted, but she opened my eyes to many new ideas and concepts and kept me focused so that everything would be cohesive throughout.