Finishing Touches and Styling $1,977
Our finishing touches service are perfect for you if you have all the key pieces you need for your home, but desire to have the finishing touches for a magazine-worthy finish.
​Service fee starts at $1,970 per room plus a minimum of $5,000 per room for styling items, plus freight and delivery estimates. We will assess the same and make recommendations for a realistic product budget.
Who is this service ideal for?
Your busy schedule leaves no room for decorating and organizing your home or small commercial office space

You entertain and have people over a lot and wish that your home was more inviting

You are planning a party or event soon

You have a recent life change: Downsizing, single again, marriage, new baby, blended family

You are looking for the ideal gift for a newlywed couple, housewarming, first apartment etc.

You are leasing and don't want to spend a ton of money on property owned by someone else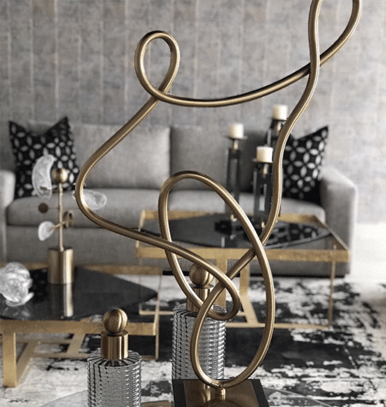 You have clutter that's way out of control

You own great furniture pieces, but your home still does not feel well pulled together

You cringe at the thought of shopping for furniture and accessories on your own

You simply desire a beautiful, inviting home
We hear it all the time; homeowners who have all the furniture pieces they need for their home, but yet the rooms don't feel pulled together.
What we really hear is frustration and overwhelm. A lot of homeowners are good at choosing the right furniture pieces; even the right scale, but the final finishing touches is what they find challenging to pull off.
The sofas are without accent pillows, the bookshelves are empty, the table surfaces are cluttered, the walls are bare, and the windows are naked.
Our Finishing Touches session is for clients who need help with the accents and accessories for their room from procuring to styling them beautifully. 
Service includes
A one hour in home consultation to assess the space

A mini presentation with a concept board to show all the artwork, mirrors, window treatments, rugs, pillows and larger accessories. No furniture is included in this service

4-6 weeks from start to finish including product management

White glove delivery service and setup

We include two hours with our handyman to help with hanging art (oversized pieces not included)
We will try to use what you own first and then fill in with styling items that we shopped for. Some items we might be able to return in the event you do not like a certain piece, but typically returns are not allowed.
 The time spent returning items that you choose not to keep will be billed at our hourly rate of $197/hr