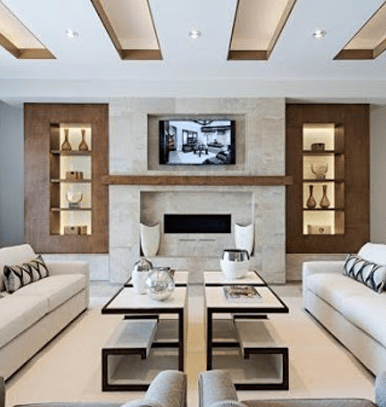 Luxury Full Service Interior Design is our very best and most popular design service package we offer full design or renovations at YGL Interiors. 
*You must first book a FREE "Discovery Call" and schedule an Initial In-Home Consultation before you can purchase Luxury Full Service Interior Design.
Our exclusive 10 Step Design Process will take your space from Bare Bones to Beautiful, while we plan and manage all aspects of your project from start to finish. If you like the attention to detail and style of design you see in our Portfolio, this is the package for you.
Our most popular service for a reason. We manage it all from helping you decide your style and vision for your space to the final installation and styling, and everything in between.
It starts with an in-home consultation to assess your needs and provide you with direction.
Approachable and stress-free interior design is possible with our Luxury Full Service Interior Design Package; let us design your project to completion, take care of all the details and give you your own real life "HGTV" moment!
*Prices are per space. Bundle three or more spaces for a custom "package" price.
** Smaller spaces such as powder rooms, foyers, laundry rooms, etc. will be reviewed on a case-by-case basis.
What to Expect from our Luxury Full-Service Design Package?
Our exclusive and incredibly detailed 10 Step Luxury Full Service Interior Design Process:
After having a "Discovery Call" and "Initial Consultation" with us, you can purchase and begin the Luxury Full-Service Design Process. Yildiz will schedule an appointment with you and review the Design Proposal, Project Roadmap and Letter of Agreement. When all parties have reviewed and agreed to the design package and letter of agreement, we'll sign and collect 100% of design fees to begin the custom design plan.


Yildiz and YGL Interiors team will measure, collaborate with tradesmen and tradeswomen and begin the creative process to build a comprehensive Design Plan to furnish, style and construct your new space. The design plan will be complete with investment figures and renderings so you can look at the space in a complete and holistic way from the start.

After about 4-6 weeks of diligent work on your Design Plan, we will present our full vision for your space for approval. Many elements will be actual, purchasable items, however some design elements, such as styling, may be conceptual. If need be, we will make one to two revisions or modifications so that all parties are happy and ready to move on to the next phase.

After Design Plan has been signed and approved; Yildiz and YGL Interiors team will finalize all selections and collect payment for all products and materials so that we can begin ordering. YGL Interiors will manage and order all products, material, millwork, furnishings and finishes for the project on your behalf throughout the entire project.

YGL Interiors team will create a project schedule and coordinate all tradespeople who are necessary for the job and begin work. We will provide you the best timeline we possibly can so that you can plan around the work we are doing in your home. We will also track and coordinate all freight, shipments and deliveries, holding and storing all items until the Installation Phase. If items arrive broken or incorrect, we will handle everything and make it right.

Until now, the style of the space has been conceptual in nature. YGL styling is our super-power and what makes our looks cozy and complete. Although we like to keep this element somewhat of a surprise for reveal day, Yildiz will actually meet with you to discuss our plan and vision for the styling elements, tones, textures within the space for approval.

As we approach the end of the project, we will begin to install the finishing touches and accessories in the space(s). The YGL Team will begin preparations for Reveal Day on our end and provide you with an install date. We ask that you plan to do something fun while we install your space, so that we can have the house to ourselves and give you that HGTV "reveal" moment.

A tremendous amount of planning goes into preparing for the final install day; these days after often 12-hour days for our team. We ask that you be not home during this process because it can be hectic. We will deliver furnishings and install every last detail and accessory so that when you come home, the music is playing, the candles are lit and your space its entirely complete.

Typically, within 1-5 days after the installation we'll bring in our photography team, designers and tradespeople who were involved in the project so they can see the complete space, shoot the areas they'd like to and capture their hard work on camera. Often times we'll share and tour the space on social media on this day as well.

Typically, about 5 days after the Install and Reveal Day, Yildiz will visit you in your home for a final walkthrough of the project. We'll ask that you keep track of any repairs or concerns you have a very detailed "punch list" so that we can take care of them during our final walkthrough of the space. Final payment is due upon completion of the "Final Walkthrough" with the YGL team. We love coming back into your home after we've turned it over to you completely transformed, seeing your happy and smiling face makes every ounce of hard work worth it!!
Let us handle everything about your project from start to finish. Designing a space all the way through to completion is what we do best!