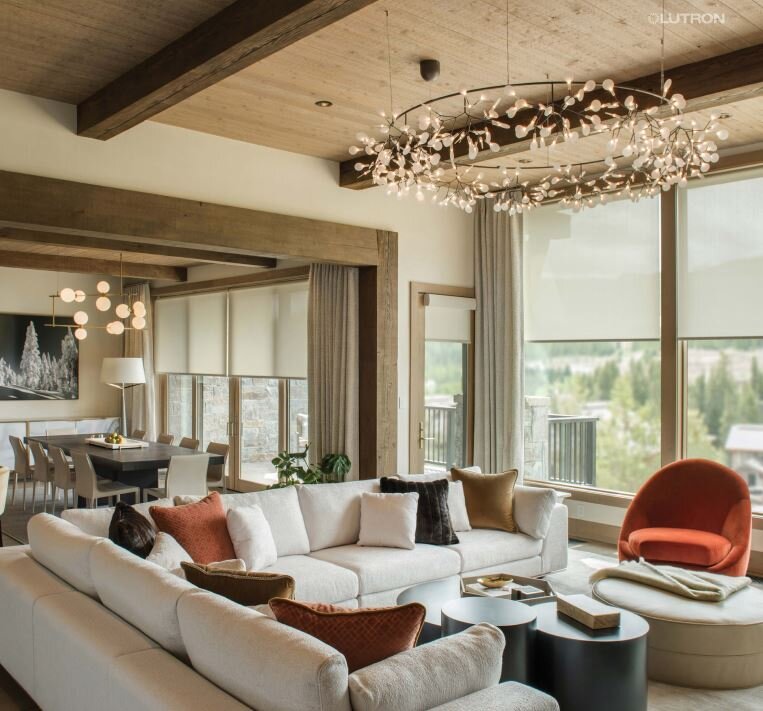 Want Windows That Wow?
*You must first book a FREE "Discovery Call" and schedule an Initial In-Home Consultation before you can purchase Custom Luxury Window Treatments and Bedding Package. 
Window treatments provide the ultimate touch of elegance and warmth in a space.
If you think of window treatments as an accessory or afterthought of residential design, think again. Shades, curtains and blinds not only transform the way your rooms look, but they perform important functions. Along with furniture, color and lighting, your window treatments dress your rooms, provides privacy, making your house feel like a home. 
Nothing else finishes a room quite like draperies, softening hard edges and adding a final splash of color. Without draperies, a room always looks, naked – lacking in warmth and privacy.
We can help you make the right choice for your windows. Whether you are looking for privacy covers, energy efficiency, or just something decorative, we have so many choices to suit your needs.
But with so many options, how do you decide what window treatments will work best?
There are so many decisions that go into well-made and perfectly measured window treatments. 
How many widths of fabric should it be? (Do I even know what a width is)?

Can I control my draperies and shades from my phone? 

Should it be lined? (There are how many types of lining)?

Should I only have stationary side panels? 

What about window treatments for wet areas like bathrooms? 

Should I have drapes, roman shades, valances, shutters? 

What style should I have? French pleat drape, pinch pleat drape, ripplefold drape, flat roman…?

What kind of rod do I need?

What is the best height for my drapes?

How do I select a fabric?

Do you need privacy?

Do you need light control?

Do you need energy efficiency?

Do you want a formal design?

Do I need blackout shades? 
When you think about all of the factors that go into making custom drapes, roller shades, blackout shades roman shades, valances, cornices then consider the expense, it's no wonder it can be a little intimidating. At YGL Interiors we remove all the worry. We know how to help you narrow down the options so you can make an informed decision about this purchase.

After your FREE Discovery Call Yildiz and YGL Team will visit your home and take the time to get to know you, your lifestyle and a feel for your design aesthetic. We will also have the discussion about your needs.
After taking the time to understand both your design and functional objectives we will make suggestions and design the perfect treatment for you and your room.
We will show you our suggestions for fabric and style. We have literally hundreds of fabric samples from the finest names in the industry. This ensures that you choose the right pattern, texture, composition and colors for your new drapes.
When we quote your new custom window treatment for you, you won't have to do a thing.
We take care of the rods and hardware, we let you know if it should be lined and with which lining. We decide size, scale, proportion and, best of all, we install it for you when it is ready. 
Our installation team is second to none. You can have complete peace of mind that every aspect is accounted for because our quotes are complete with everything needed to have beautiful, professionally measured, made and installed window treatments.
OPTIONS WE OFFER
Motorized Drapery Tracks

Decorative Side Panels

Soft Sheers

Blackout Drapery or shades

Cornices

Roman Shades

Valances ​

Shutters

Blinds

Natural Shades

Roller Shades

Honeycomb Shades
Selecting and purchasing draperies can be daunting. Don't buy window treatments from a big box store or a catalog! Let us design something custom and specifically made to fit your style and home.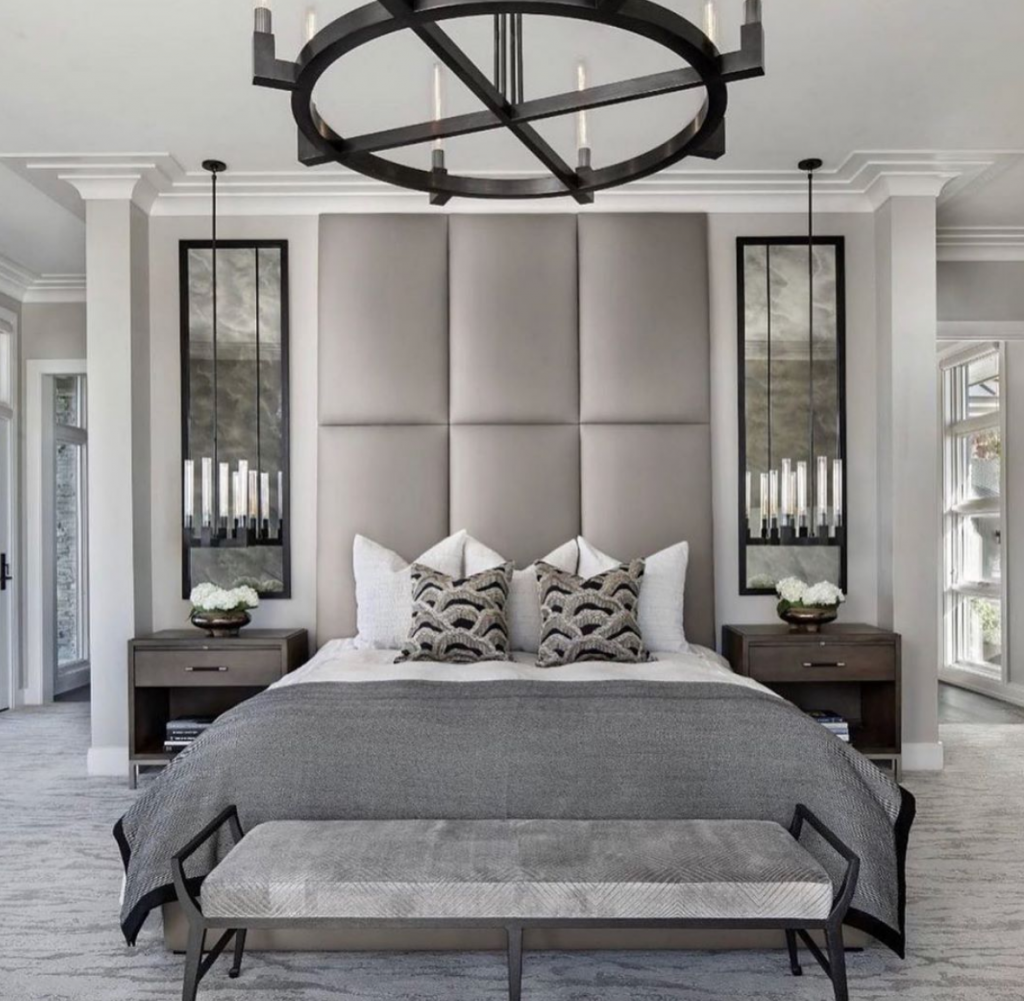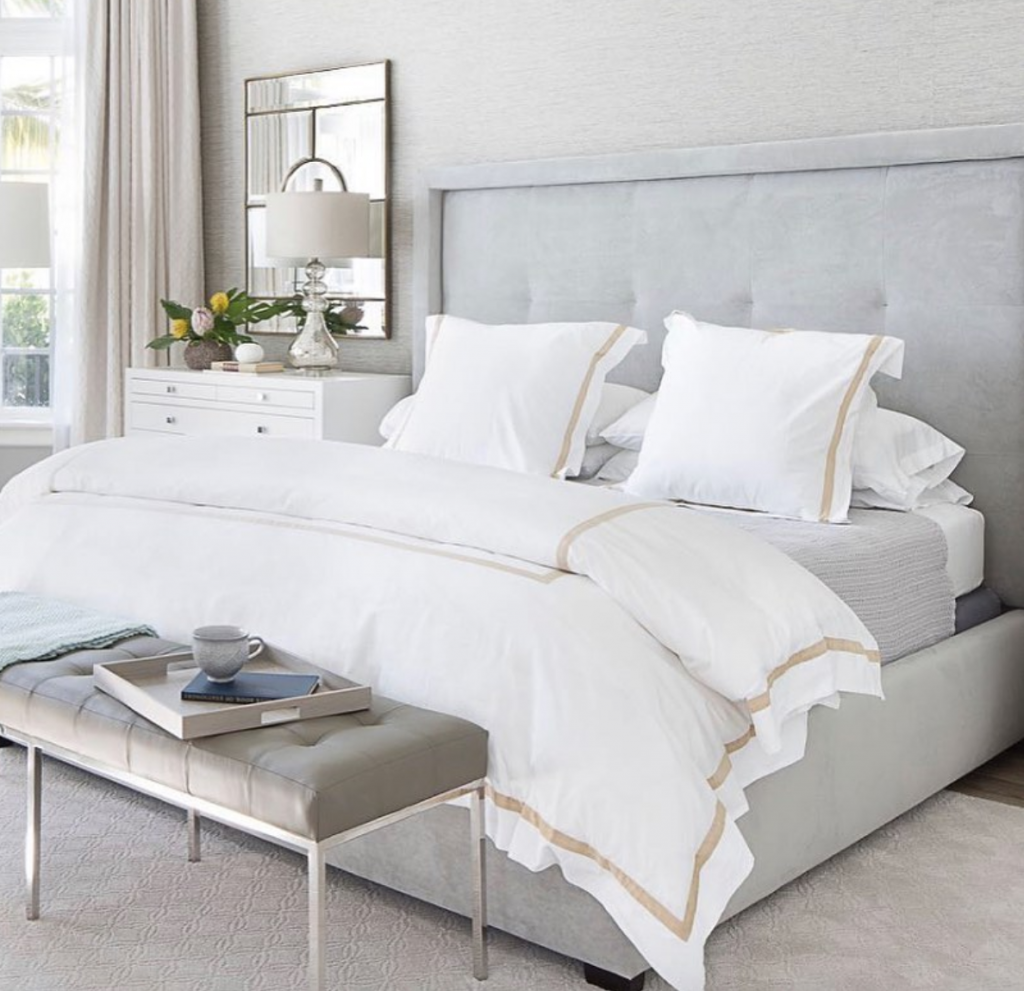 Custom Luxury Bed and Bedding 
Luxury bedding is always a great investment in yourself. It promotes better sleep and better sleep equals a better quality of life.
We provide full custom, semi-custom- and ready-made bedding options
Options Available
Custom Pillows
Comforter Sets
Coverlet Sets
Luxury Sheet Sets
Custom Headboards
Custom Upholstery
Custom Monograms
Upholstered headboards
Wall mounted upholstered headboards