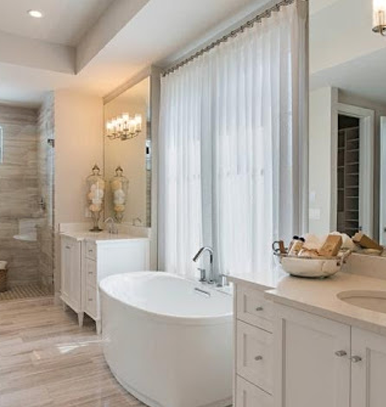 *You must first book a FREE "Discovery Call" and schedule an Initial In-Home Consultation before you can purchase a Kitchen or Bathroom Remodeling Design package. 
You want to renovate or redesign your whole kitchen or bathroom? 
Ready for a gut job or a BIG change? Let Yildiz and her design team use their expertise to get you started!
This multifaceted package will provide you with the perfect Design Plan for your Kitchen or Bathroom renovation, pulled together by Yildiz and our Award-Winning Design Team!
*Kitchen Remodel Consultations are $3500; Bathroom Remodel Consultations start at $2,500
* Kitchen renovation projects including cabinets and appliances typically range from $30k – $80k+ and Bathroom renovations typically range between $20k – $50k+
* If you are not looking for new cabinetry, we can refinish your existing cabinets and bring the project cost down. 
What to Expect from a "Kitchen or Bathroom Remodel" Consultation
Purchase the package and schedule your consult using the "Appointment" tab. This consultation is a series of three visits to your home, you will schedule the first visit with Yildiz through this appointment tab.
Yildiz will come to your home for an initial walkthrough of your space, she calls it a "Dream or Idea Session". Together you'll discuss your space, changes you'd like to make and talk about inspiration images and what your vision is for your new space.
Yildiz will schedule a second visit to bring in her award-winning "kitchen" team, including all the designers and trades men and women it will take to execute a remodel – we call this our "Trade Day". *There will be additional costs if we need a Structural Engineer report for the project
After all information has been gathered, Yildiz will schedule a third meeting to present all aspects of the project as well as her recommendations for moving forward. During this meeting Yildiz will provide you with material selections, conceptual furnishings, fixtures and finishes, renderings and drawings of your new kitchen so that you can visualize the beautiful end result.
When it's all said and done, you'll have:
Actual material samples selected by Yildiz specific to your style, wants and dreams for your project (tile, countertop, cabinet finishes).

An actual bids and investment figures from our talented Trades men and women who will be working on your project so that you know and understand what it costs to do what you are looking to do.

Design insight driven by Yildiz and our kitchen and bath YGL Design Team.

Conceptual Design Board to display your kitchen project on a cohesive level throughout.

Actual renderings of your new kitchen layout and look so that you can conceptually visualize the beautiful end result.

Guidance, feedback and insight from Yildiz on how to proceed with the project so that you are comfortable, confident and knowledgeable about your project.
Many times, our clients move on to schedule their project with us, but sometimes, our clients just need to get to gather information to see if this project is something they can (or even want to) do. Either way, we are thrilled to help you with your design. We are 100% on your team and want to help however we can – no pressure!
Let our team do the groundwork to gather the information you need to make a very informed and confident decision about your project.